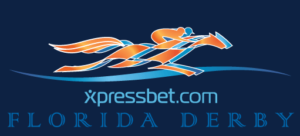 SATURDAY – 03/31/2018 Florida Derby Day!
Guys, we close out our coverage of the Championship Meet with a huge day of racing at Gulfstream that culminates with the Florida Derby and what should be a $20-$25 million dollar Rainbow Six mandatory payout.  There are some very tough races on today's card which should make for some nice betting races.  Next week we move onto Keeneland for the Spring meet.  Good luck today!
4-3-9

9-7-11

3-5-6

1-3-4

1-8-3

7-5-4

7-1-5

2-4-5

2-1-7

9-3-7

10-3-6

9-3-5

8-1-7

8-1-6
Races in GREEN are scheduled for the turf (subject to change)
As always, be sure to follow me on Twitter for possible tickets once we see how the track is playing.
Good luck!
SIG
@SIGLasVegas
If I help you win at the track, please consider a small donation as a thank you for the work I put in handicapping the card and providing my selections.